This store requires javascript to be enabled for some features to work correctly.
ABOUT US
Meet us
We are una Buena Pieza and this is our story
I'm Anna and I'm an illustrator and graphic designer. Although I enjoyed my studies a LOT and I apply all the knowledge in my day to day, I have always loved threads, needles, fabrics, wool and everything that resembles it. With Una Buena Pieza I have found the way to join together these two worlds that make me so happy.
This project was born in mid 2021 as a dream, something that seemed unattainable. The designs were very well received (currently Una Buena Pieza designs have been embroidered in more than 20 countries around the world). I am always looking for ways to learn and improve, listening to all suggestions and looking into designing patterns for all levels but always easy to understand.
In the store you will find cross stitch patterns full of color, details and with a very careful composition; kits prepared with the best quality materials, and in the blog, tips and ideas for your needlework.
I hope that you walk with me a little in this adventure and thank you for making it possible.
Hugs,
Anna
These are the people that make Una Buena Pieza a reality
THE TEAM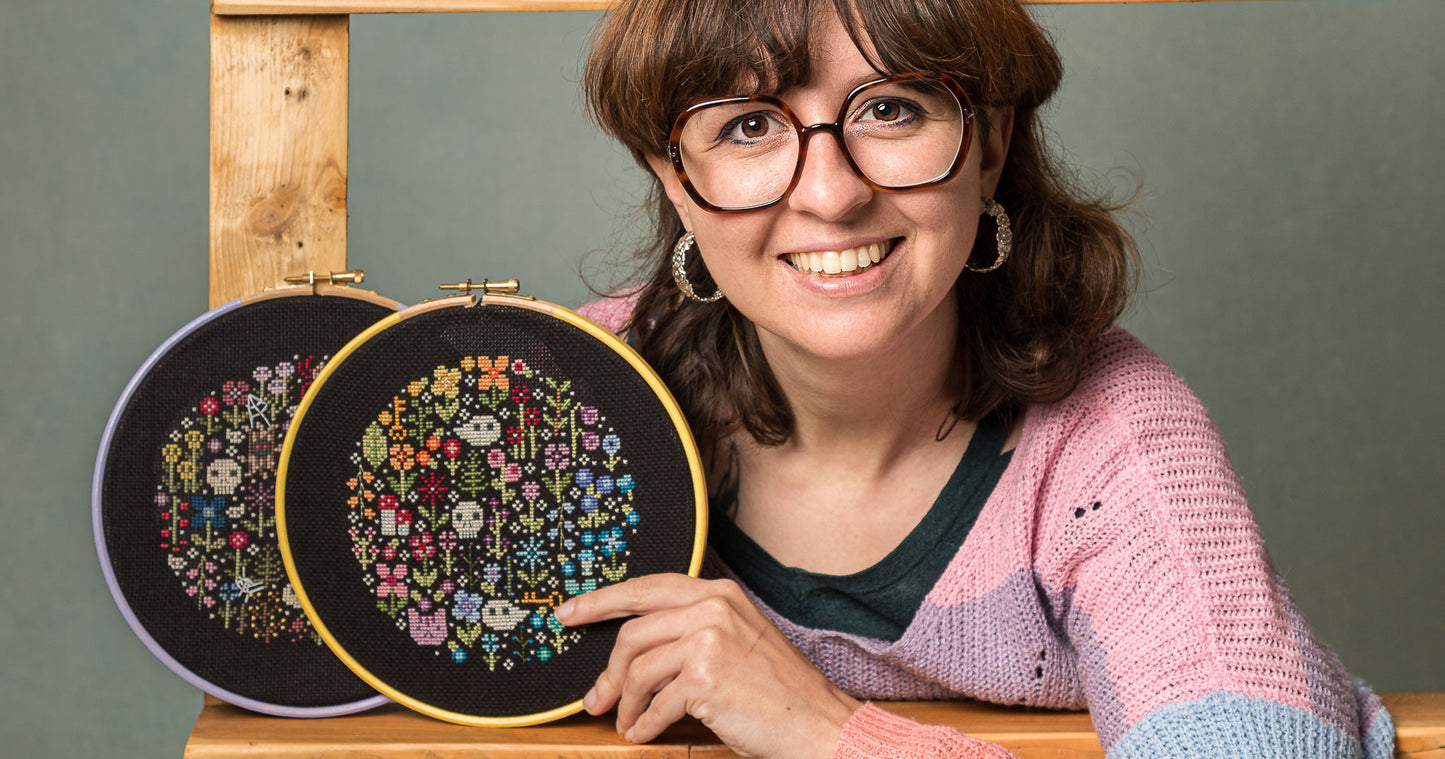 Anna - Designer and Una Buena Pieza's mom
Anna is Una Buena Pieza's mom and is in charge of many aspects of the project: from designing to test stitching, from managing the online shop to social media.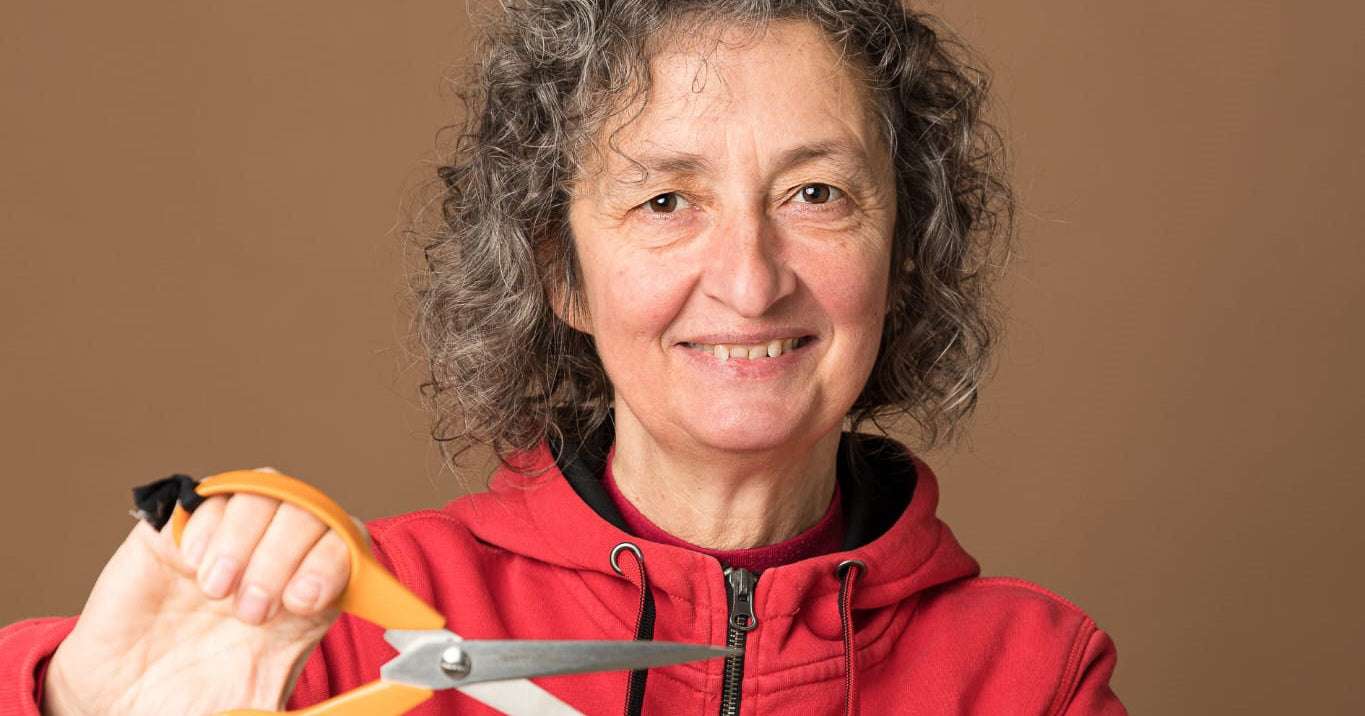 Pili - The kits and shippings master
Pili is in charge that all the kits that leave the workshop are just excellent. Also, your orders will arrive at your home perfectly because Pili is a packing genius.